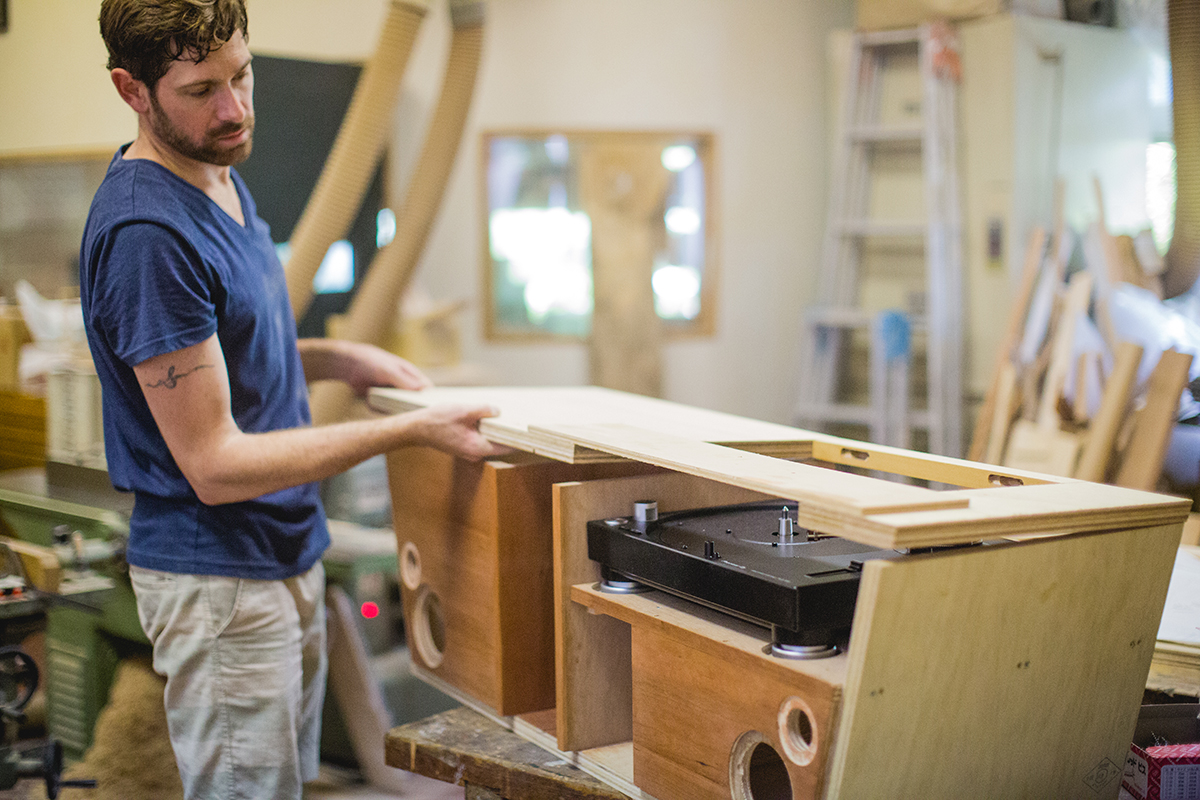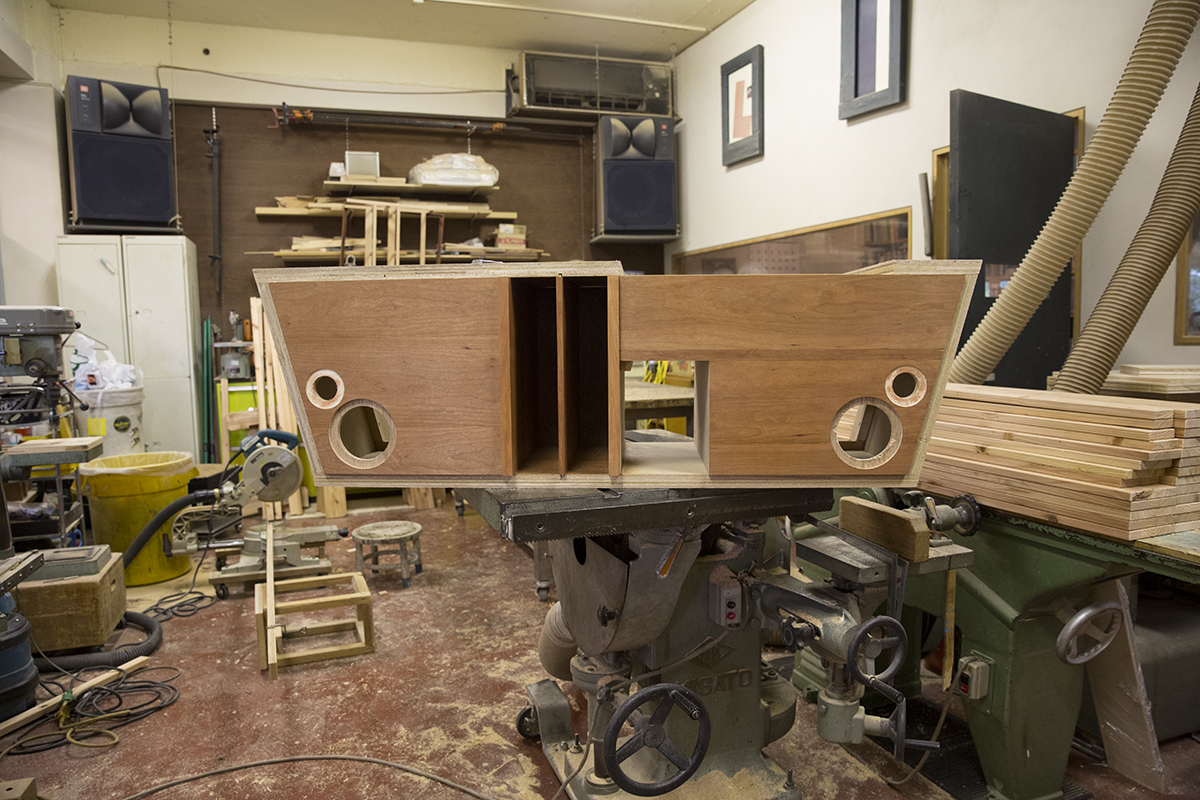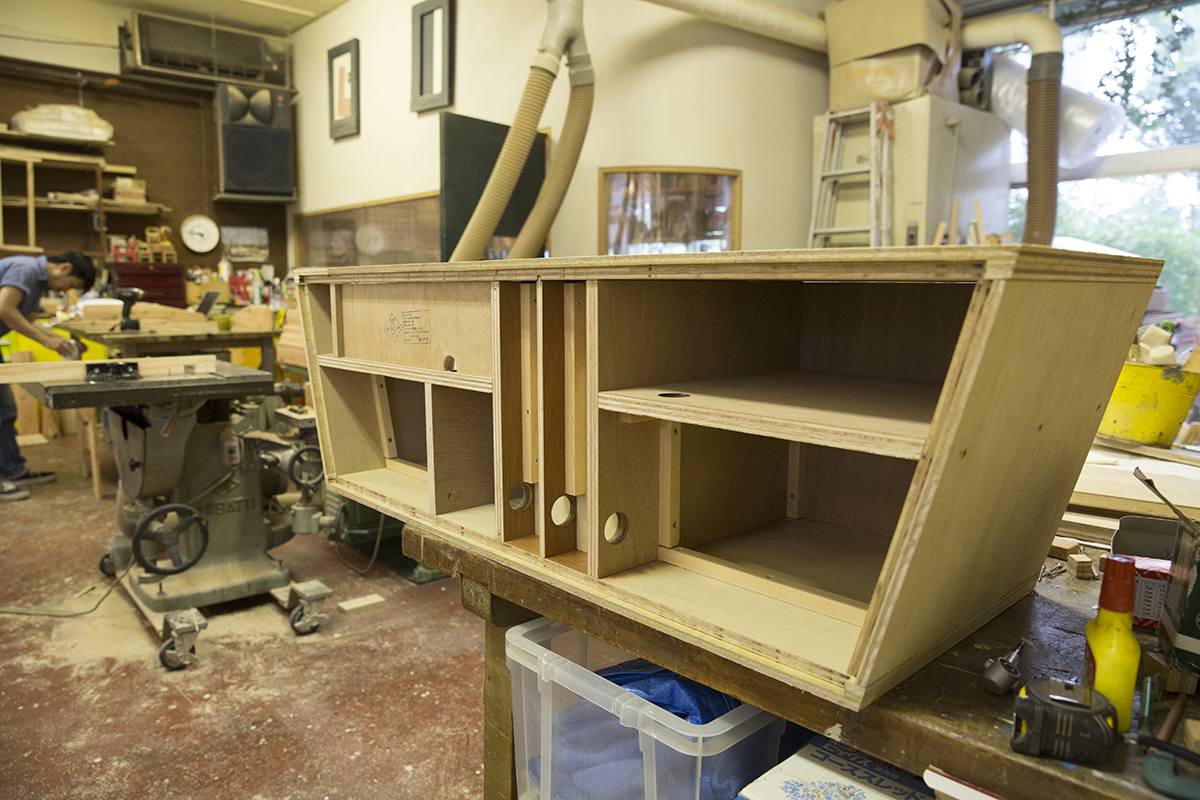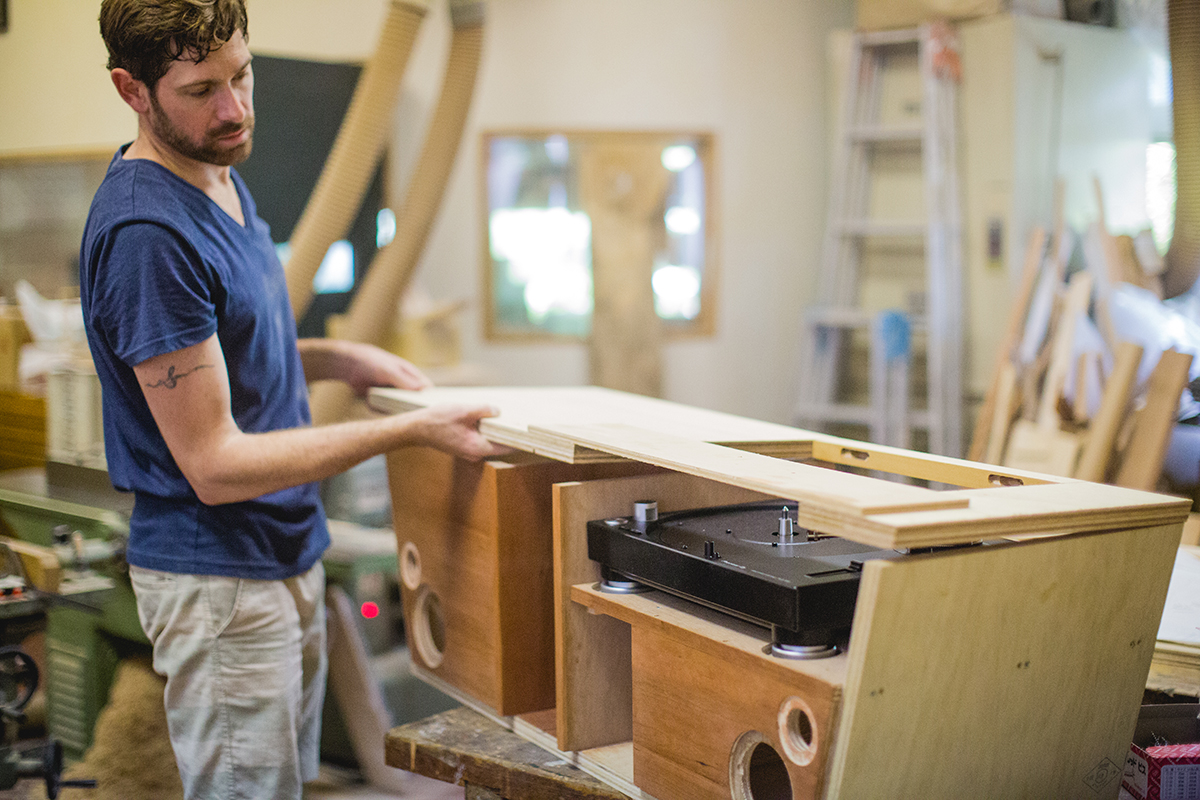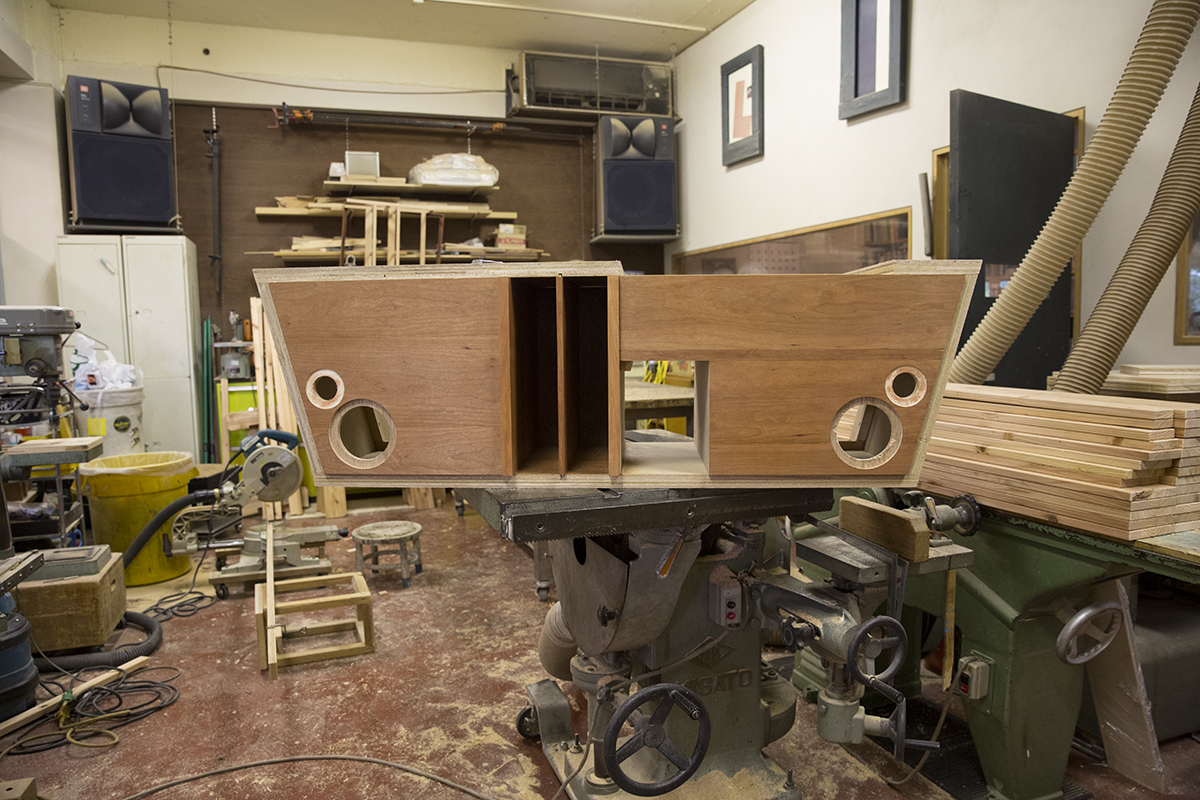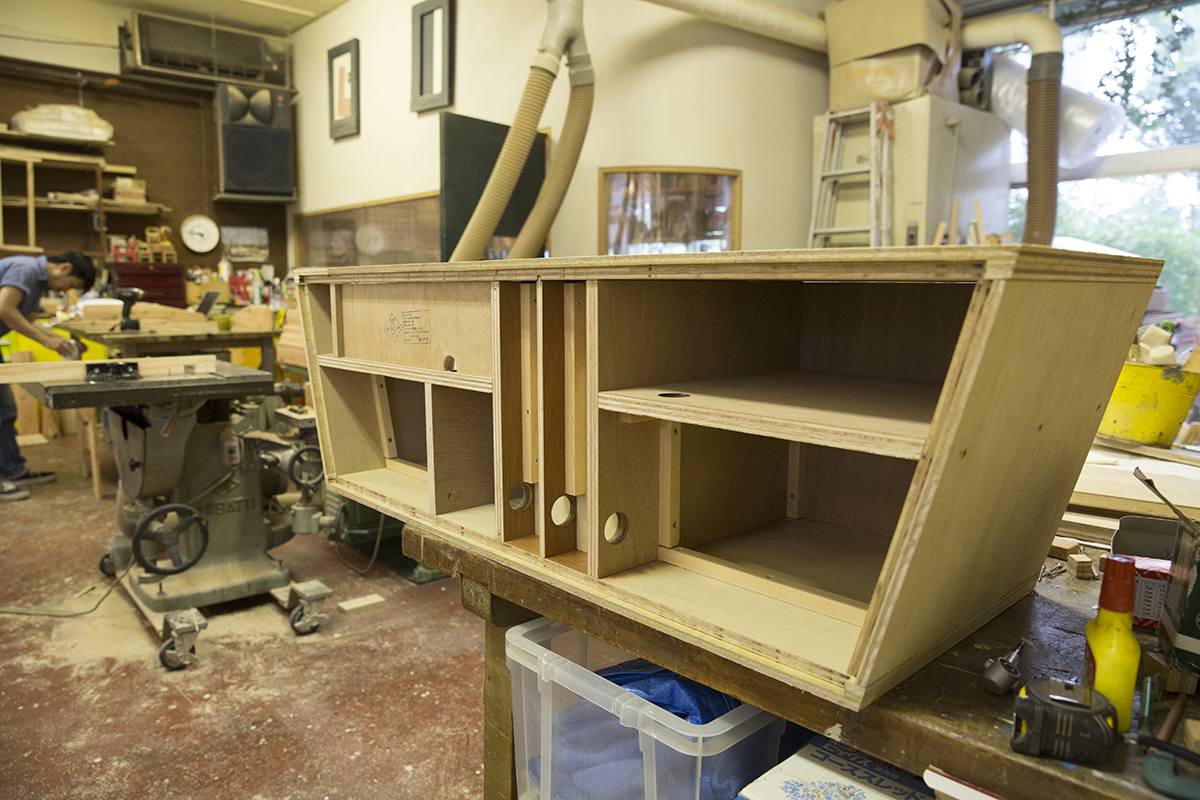 DAIKEI cabinet
There is a particular experience with records, a ceremony, that can not be replaced by the advancements of technology. It requires the listener to be an active participant. The goal of this piece is to humbly add another layer to that romance.
My largest and most complex project to date, the design of this console was inspired by traditional Japanese furniture and architecture. The idea was to not only use traditional materials and methods but also to create a piece that further enhanced the record-listening experience.
The shoji doors slide inward and outward to reveal the speakers and record storage, while the turntable is hidden out-of-sight under a lid on top. To further add to the aesthetic of the piece, the rich-black outer surface is stained with bokujyu ink, traditionally used in Japanese calligraphy.
SPECIFICATIONS
Wood: Plywood, solid ash and cherry woods
Finish: Bokujyu ink, natural wax
Other: Pioneer PLX500 record player, Kenwood amp
and pair of tweeters and 15cm drivers
Height: 580mm
Depth: 450mm
Width: 1,260mm